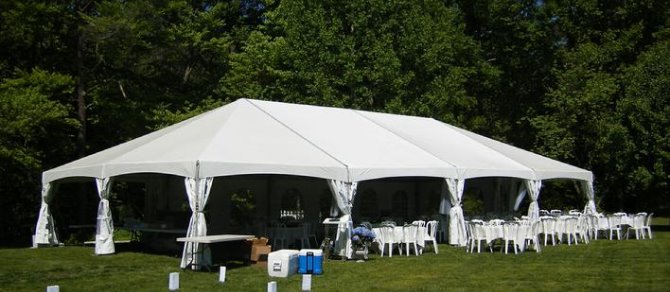 Jumbo and Navi Track tents have tracks for the sidewalls to slide open or close. If you purchase the sidewalls, we install them open and tied around the tent leg (as pictured). If needed due to wind or inclement weather they can slide closed in the area you need.
Under 30x60 White Frame Tent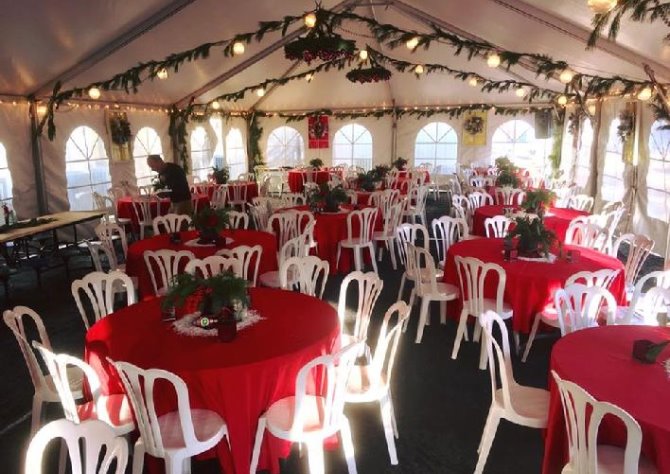 Under 30x60 White Frame Tent
Frame tents do not have any poles in the interior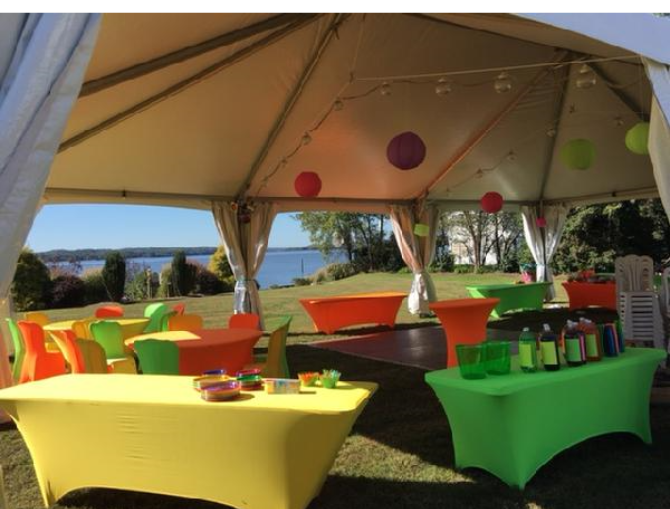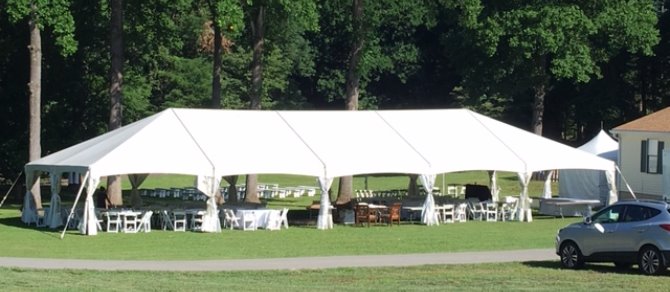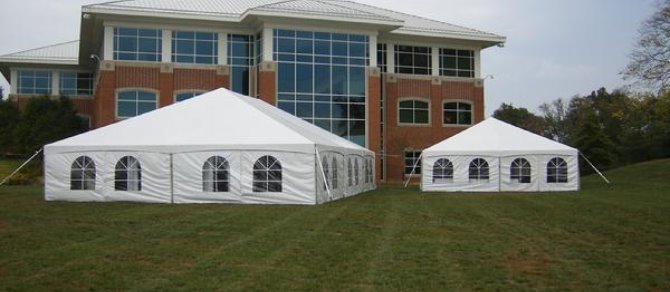 30' Wide next to 40' Wide with sidewalls closed
30' wide Jumbo track Frame tents are expandable to any length. They can be expanded to accommodate your party rental tent size or wedding tent rental or ceremony tent rental.